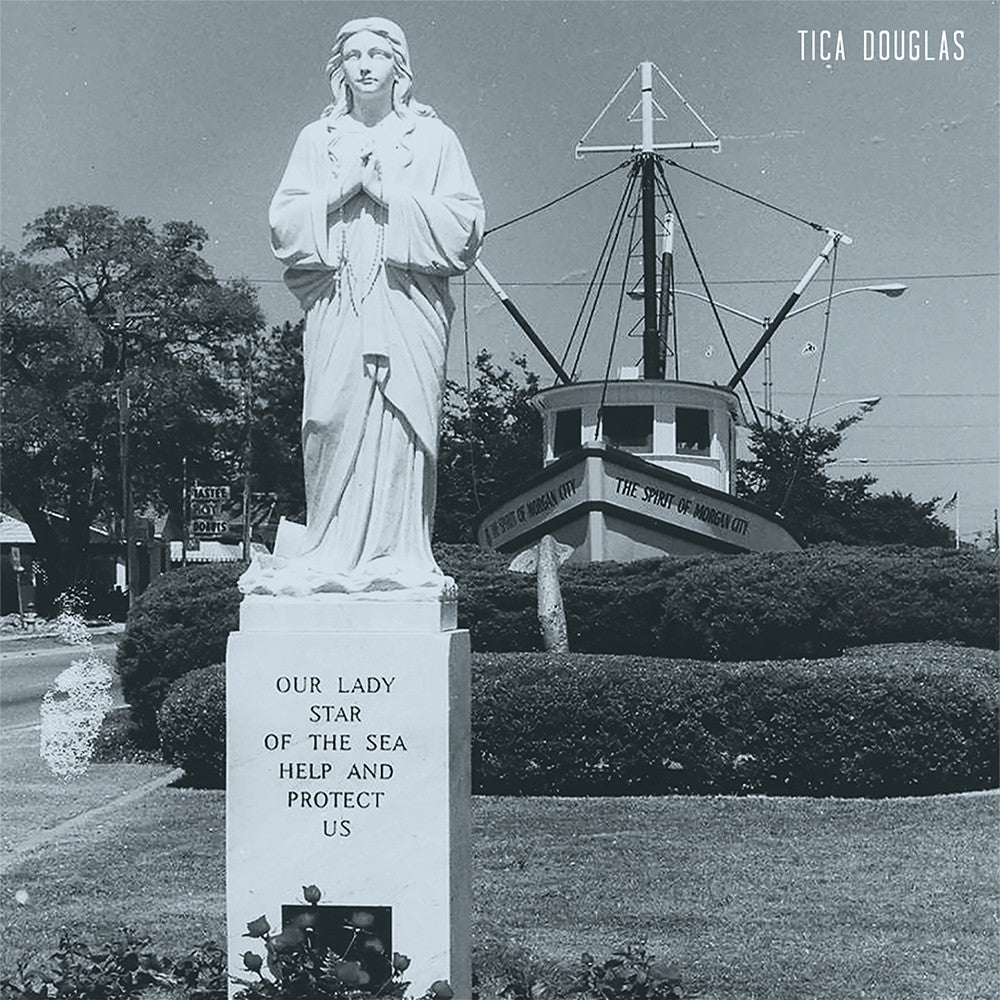 Tica Douglas
Tica Douglas - Our Lady Star of the Sea, Help and Protect us
 Purchase album on Bandcamp.
ORDER THE DIGITAL SINGLE FROM TL BANDCAMP "THE SAME THING" 
JANUARY 27, 2017 
---
ORDER THE DIGITAL ALBUM FROM TL BANDCAMP 
ALBUM MAY 05, 2017
---
TICA DOUGLAS - Our Lady Star of the Sea, Help and Protect Us
Tica Douglas returns with new album "Our Lady Star of the Sea, Help and Protect Us" on Team Love Records out May 5th. When Tica started sending friends early demos, they were met with a consistent reply: If 2014's "Joey" was about turning inwards, these songs were about looking outwards. "Joey" had a raw, concentrated purview: Tica's quietly turbulent coming-of-age as a gender outlier. "Lady Star," on the other hand, is the personal turning a little more political -- and spiritual.
Part of this can be attributed to Tica's pursuing a master's of divinity right after finishing "Joey." Pitchfork's Molly Beauchemin wrote that with "Joey," Tica's "ambiguous state of identity is a source of the album's confusion, yearning and wonder about who 'Tica' is and where that person fits in the world." While the former album is characterized by a youthful longing for answers and a bedroom-folk sound, "Lady Star" yields to a deeper interest -- and trust -- in the unknown and the unpredictable. Sonically, Douglas explores how different arrangements can buoy and enhance a song's emotional life, resulting in heavy, sprawling tracks like "Down and Out" and "It Moves Me."
Although Tica was not raised with religion, "faith was totally my own, and, I think, linked to my being genderqueer and needing something to tether me." The ability to hold onto multiple truths is important in Tica's view -- but the anxiety about sliding into complete relativism still prevails. "Everyone stop and watch the lines blur/ You always miss something as soon as you're sure," Tica sings on "Habits + Rituals," underlining the theme of certainty -- or more accurately, the lack thereof, and how faith reckons with both.
Much of "Lady Star" deals with a sense of feeling paralyzed by indecision: whether the world is full of beauty or disaster; whether hopefulness is necessary or naive; whether justice is better attained with clear ideas of "right" and "wrong," or if the desire for a neat reality impedes progress. "The Same Thing" perhaps captures this feeling best: moments of optimism coexist with a lamenting refrain about single-mindedness: "Everyone's saying the same thing."
Tica's voice takes on an omniscient quality throughout "Lady Star." Listening to the album is like rereading your favorite book: the book you've underlined the shit out of, that you revisit not necessarily to be uplifted, but to be comforted in the knowledge that someone has put your feelings into words so well that you now have a clearer understanding of yourself. There is a new grittiness as Tica guides us through the cloudy waters of the everyday -- in which we learn that nothing is absolute. But maybe truth can be found somewhere in the murky unknowing.
The full-length album Our Lady Star of the Sea, will be released on vinyl, cassette, and digital May 5, 2017.
---
Share this Product
---
More from this collection