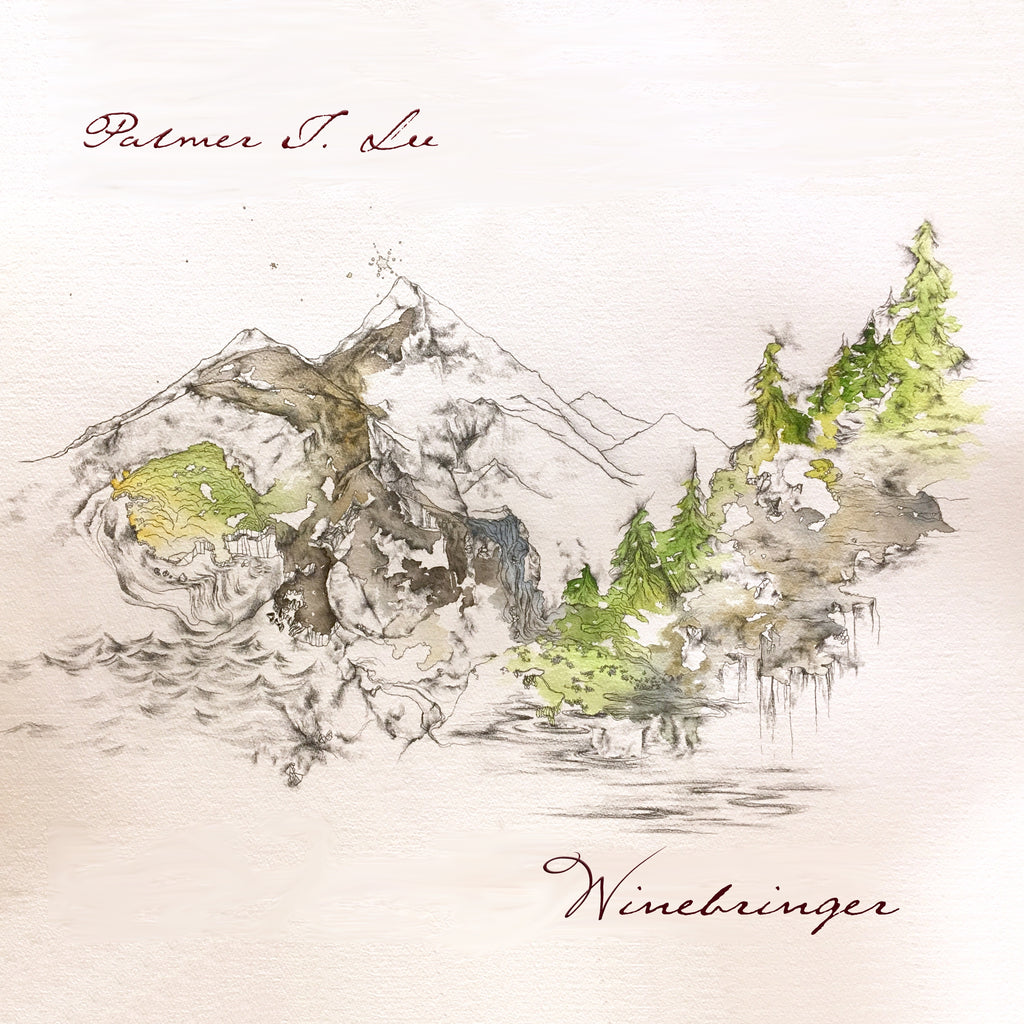 Palmer T. Lee
Palmer T. Lee - Winebringer
Buy the digital at Bandcamp or your favorite dsp.
Palmer T Lee was born in Minnesota. As a boy, he liked stories, built fantasy worlds, and to stay awake in math class, he wrote poetry. When he showed his poems to his mother, she connected him with a Native Youth newspaper in Minneapolis, which published his work. The youth writers met once a month with mentors from the community, and there he met Winona LaDuke, and was encouraged to participate in his very first poetry reading. At his second (and last) reading, Palmer decided he did not like the form. Soon he picked up his first guitar for $35, complete with a Save the Whales sticker on the back, and he learned that he preferred to give his words shape through music, with the added bonus that he could hide himself behind the guitar as he shared his thoughts.

A close friend introduced him to the music of Neil Young and Bob Dylan, and he was inspired by Jerry Garcia and Dave Grisman to explore classic folk and bluegrass. His family helped out again by supplying him with two banjos, and he immediately switched his focus to writing and playing songs. He describes his passion for the voice of the instrument: "it felt more natural than most other ways to sound one's blessed and rare living moments."

He formed a string band with him buddy called The Boys and the Barrels, and they played together for five or so years in the upper midwest until the band disintegrated, death by natural causes (job promotions, new babies). Palmer went the other way, got divorced, and committed himself to playing music full time. He ran into Kendl Winter at a folk festival and together they started The Lowest Pair. He started playing guitar again, too. Since 2013, the band has released five albums on Team Love, and in 2018 they each took time to pursue their solo work.

His debut album, "Winebringer," is an intensive look at love and longing that follows the end of a relationship. Here he returns to writing with the guitar, and saves the banjo for only one track. The title was inspired by the writing of the Sufi poet Hafiz, and his collection of poems The Book of the Winebringer. He is attracted to the inclusiveness of Sufi poetry, that it seems at times as if any noun can be switched out with any other noun, that the work will hold its point, that love is always the goal. It's a raw, emotional album, his resonant voice buoyed by delicate playing, and some help from his friends on mandolin, fiddle, and bass. Palmer says, "This album is me laughing while shake my fist, mourning while I am dancing, grappling with bitter gratitude."

Winebringer is out January 18, 2019 on Team Love Records.
---
Share this Product
---
More from this collection