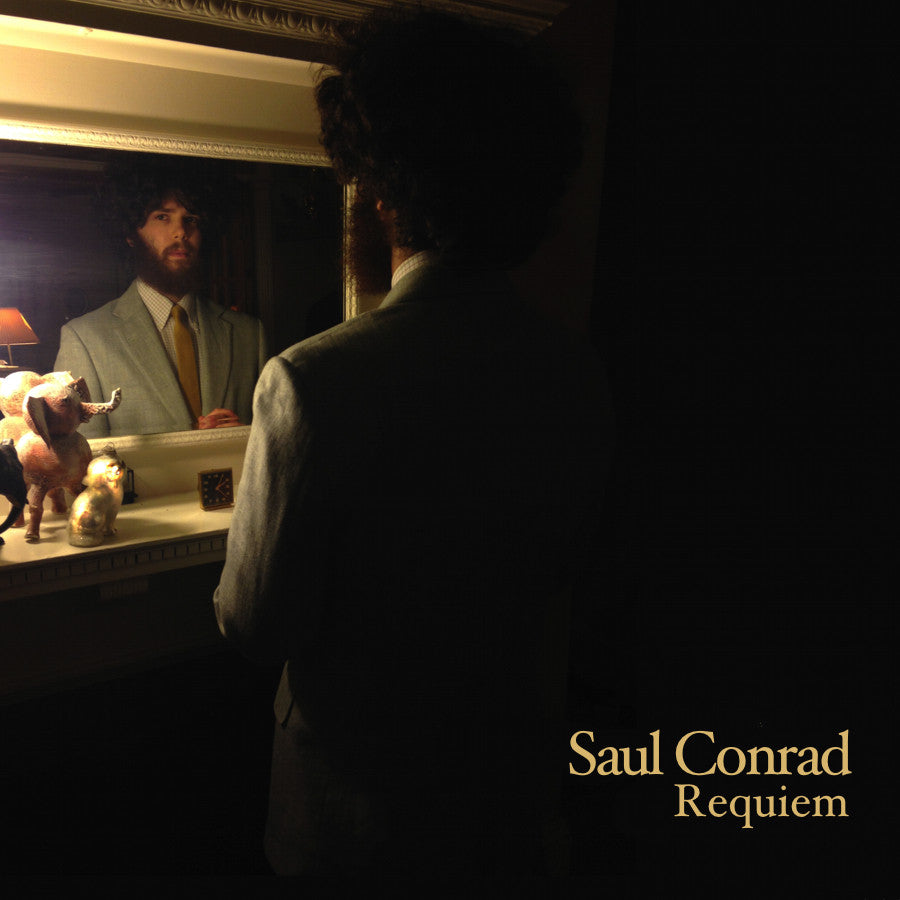 Saul Conrad
Saul Conrad - Requiem
JANUARY 29, 2016
Saul Conrad's Requiem is a musical setting of the 12th century poem Dies Irae. It combines, perhaps for the first time, singer/songwriter stylings with the rigors of a classical and sacred form–the Requiem Mass–a prayer on behalf of dying souls. Supported by piano, a pipe organ, 1st and 2nd violin, viola, electric bass, french horn and oboe, Saul sings (in place of the traditional large chorus) the original Latin verse and his own words drawn from the stories and scenes of the poem. Influences include Alexander Skip Spence's Oar, Bach's Goldberg Variations, Mozart's Requiem and Great C Minor Mass, Chopin's Preludes, and the adagio of Mahler's last symphony.
Music has been a central passion in Saul Conrad's family for three generations. In 1940, Conrad's great uncle Claude Frank, a 15-year-old Jew fleeing Germany, played for the Brazilian ambassador in Madrid –a performance that earned exit visas for him and his mother. Claude went on to establish a career as a concert pianist after settling on the Upper West Side of Manhattan. Two generations later, a three year old Saul was taken by his father to the Longy School of Music in Cambridge, where he met the piano teacher with whom he would study for the next fifteen years. Saul performed Mozart's double piano concerto with Claude at his school's spring concert in 2006.
Claude Frank passed away shortly before Saul finished Requiem. It is dedicated to Claude. In it one can hear a living dialog that takes place over the span of centuries among composers and musicians, working in ever evolving idioms, retelling the same unshakable stories.
Requiem is Boston-based Conrad's fourth studio album. It will be released on vinyl by Light in the Attic Records, and digitally by Team Love Records on January 29, 2015.
Tracklisting:
Requiem 1:52
Kyrie 1:51
Quantus tremor & Voca me 3:08
Rex tremendae, Confutatis & Dies Irae 4:11
Tuba mirum 3:10
Lacrimosa (Pt. 1) 1:11
Lacrimosa (Pt. 2) 3:11
---
Share this Product
---
More from this collection