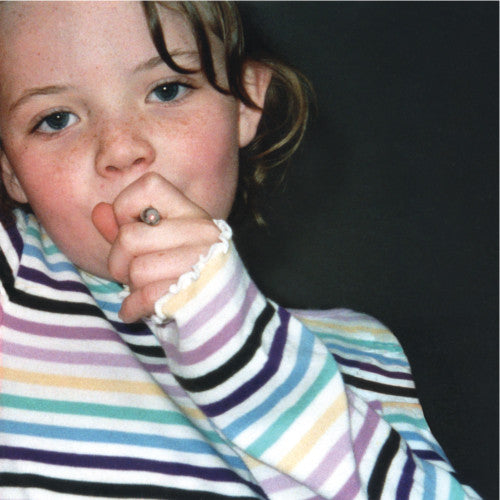 bentcousin
bentcousin - everybody's got one
London's bentcousin is 22 year old twin siblings, Amelia and Pat Innit, who were magically born a decade apart - Amelia just before midnight on December, 31st, 1989, Pat just after on January 1st, 1990. They formed in the summer of 2011 after sharing a dream (it's a twin thing) in which David Bowie told them they were destined to make music together. In fact, most of their songs come to the young duo during joint dreams and their debut release, Everybody's Got One, is proof of that active nighttime imagination. 
Everybody's Got One announces a band with a considerable stockpile of catchy musical ideas and songs about romantic dysfunction and rejection. Drawing inspiration from anxiety, repressed anger, paranoia and love, songs like "bentpaperboy", "SLADE" and "I Think I Like Your Girlfriend More Than You" brim with guitar hooks, light funky rhythms, and giddy backing vocals and sound refreshingly simple and slyly charismatic. When you hear Amelia sing a line like "She was kind of slutty... it kind of turned me on" in her innocent voice, the charm of the band is made apparent: bentcousin offer a glimpse of hope in the midst of hopelessness. 
Fans of Orange Juice or Postcard Records will find themselves charmed by the band's refreshing lack of modern influences. Live, the band has played a number of gigs in London and Brighton and have quickly gained a following as much for their clangorous clatter as their sense of humor and stage presence as they embrace the magic of spontaneity and mistakes that come from being in front of an audience. Musically, when the Innit's take the stage, Pat plays the passive aggressive, Amelia plays the bossy older sister. 
Set for debut on February 19, 2013 on Team Love Records, bentcousin's Everybody's Got One is set to be one of the most knowingly novice releases of 2013, which isn't necessarily a bad thing.
TRACKLISTING 
1. bentpaperboy 2:39 
2. Slade 2:09 
3. I Quit You 3:32 
4. F.O.R.G.E.T. 2:33 
5. Glittery Joe 4:55 
---
Share this Product
---
More from this collection