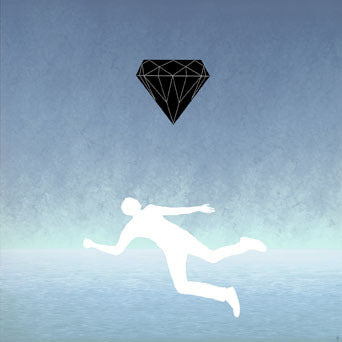 Midnight Masses
Midnight Masses - Rapture Ready, I Gazed at the Body
Midnight Masses is an ever-expanding collective of mostly Brooklyn-based artists, led and formed by Autry Fulbright in the wake of his father's untimely death. Fulbright began the project with cathartic, marathon sessions in Austin, Texas, alongside long-time friend Jason Reece of Trail of Dead. But as the months wore on the long-distance duo would bring more and more members into the fold.
Fast forward to today and on any given night the band could be a lean ensemble – Fulbright, guitarist Eric Rogers, and multi-instrumentalists Miyuki Furtado and Destiny Montague – or an imposing 14 piece collection of string players, organists, and guests pulled from any number of Brooklyn's finest bands. Indeed, both Reece and Conrad Keely of Trail of Dead are regulars. Gerard Smith and Jaleel Bunton of TV on the Radio routinely stop by too, while the monstrously voiced Sara Lucas of Callers, the bewitching chanteuse Katie Eastburn, and Peter Hale of Here We Go Magic each lend their skills when they are able.
With a National Tour alongside Trail of Dead under their belts, and with an increasing stable of friends charmed by the Heaven 7" that they self-released in 2012, Daytrotter brought the band in for a session on first listen. The band has seen critical acclaim from a number of outlets. Team Love and Midnight Masses is pleased to release Rapture Ready, I Gazed at the Body, their debut EP, featuring contributions most of the friends named above.
TRACKLISTING:
Walk on Water 5:05 MP3 
Preacher's Son 2:29
I Was a Desperate Man 4:21
Do You Believe in Rapture? 4:00
Invocation Song 4:52
---
Share this Product
---
More from this collection