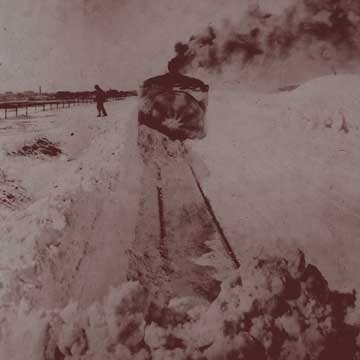 Team Love Shop
Simon Joyner - Out into the Snow
Simon Joyner's twelfth record, Out Into the Snow, is another challenging and rewarding song-cycle which grows richer from repeated listening. For this outing Joyner has assembled a small group, including Alex McManus (Lambchop, Bright Eyes, The Bruces), Ryan Kennedy, Mike Friedman, Michael Krassner (Boxhead Ensemble), and Chris Deden, as well as background vocals by Sarah Gleason and Pearl Lovejoy Boyd and string arrangements by violinist, Laraine Kaizer. Sounding sometimes like Doug Yule era Velvet Underground (with some Paris 1919 John Cale thrown in for good measure), On the Beach period Neil Young , Happy/Sad era Tim Buckley, and Our Mother the Mountain period Townes Van Zandt, the album is littered with characters in transition, moving toward or away from complicated pasts and futures.
Here you have a man floating away in a dilapidated drunken boat borrowed from Rimbaud. He escapes a past of imagined persecution, only to face deeper problems of self-identity after entering a storm at sea. There are lovers separated by distances difficult to summit. Others survive rocky starts to find peace, acceptance, and the real joy available to those who may have been born to run but now choose to stay and fight. The title tracks seems to be telling a simple story of friendship, but, after a man is called out on a winter night to rescue a friend in need, he goes to bed that night and has strange transformation dreams that lead him to question the direction of his own life. Stepping out into the snow then becomes a metaphor for engagement and risk. Joyner seems to be saying that life is full of these worthwhile struggles, whether they result in sorrow or mirth, pleasant or unpleasant discoveries. Joyner requires the same of himself artistically.
Out Into The Snow is full of gorgeous human gestures from well-developed characters rising and falling in overlapping arcs of time. Brazen songwriting, like all great art, challenges even more than it entertains. Team Love is proud to introduce another milestone performance from Simon Joyner, perhaps the greatest songwriter you've never heard.

TRACKLISTING:
The Drunken Boat 9:31
The Arsonist 2:58
Ambulances 5:39
Sunday Morning Song for Sara
Last Evening on Earth 7:19
Peace in My Time 5:01
Out in the Snow 7:30 MP3
Roll On 4:19 MP3
---
Share this Product
---
More from this collection