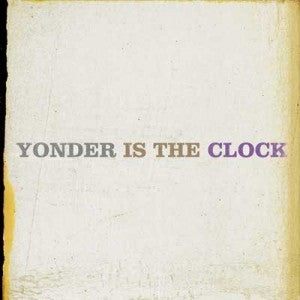 Team Love Shop
The Felice Brothers - Yonder is the Clock
The Felice Brothers (Simone, Ian, and James) and their long time friends and bandmates Greg Farley and Christmas Clapton, come to us from the Catskill Mountains, where a homegrown sound has been working its way through the bloodlines for generations. Their rambling journey so far has brought them from busking in New York City subway stations, to tours across the world that have included enthusiastically received performances at major music festivals including Bonnaroo, All Points West, Outside Lands, and Langerado.
A defining memory to date might be their appearance at the 2008 Newport Folk Festival. A summer afternoon thunderstorm rolled in and began to douse the land. While it electrified the atmosphere, the rain had the adverse effect of cutting power to The Felice Brother's stage. After many assurances that power would be restored, they were informed it was a lost cause, and that they'd have to make due acoustic. Without hesitation the band jumped down into the crowd and began playing acoustic while stomping around barefoot in the mud that had formed on account of the ongoing downpour. What might have led some to call it a wash and leave was turned into another epic show that drew upon the familiarity and casual ease of the backyard bbq sessions that took place at their dad's porch on Sunday afternoons during their first days as a group. The audience that day, like others before and after, left utterly converted.
Titled with a phrase drawn from the pages of Mark Twain, Yonder Is The Clock is a nod to all of the American ghosts that lend their narrative and characters to the Felice Brothers' forthcoming April 7th release. Their studio was built from the remains of an abandoned chicken coop and it was there over the summer and fall of 2008 that they wrote and recorded this new collection of songs. Presented by Team Love Records, Yonder Is The Clock is teaming with tales of love, death, betrayal, baseball, train stations, phantoms, pandemics, jail cells, rolling rivers and frozen winter nights. This is music that hasn't lost sight of the history of the land from which it came, and that quality alone makes The Felice Brothers the next great American band.
TRACKLISTING:
The Big Surprise 4:22
Penn Station 3:58
Buried in Ice 3:10
Chicken Wire 2:43
Ambulance Man 5:26
Sailor Song 3:30
Katie Dear 3:58
Run Chicken Run 5:00 MP3
All When We Were Young 3:25
Boy From Lawrence County 5:21
Memphis Flu 3:02
Cooperstown 6:13
Rise and Shine 4:25
---
Share this Product
---
More from this collection