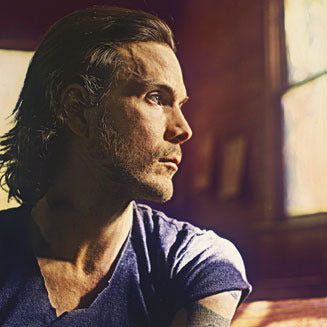 Simone Felice
Simone Felice - Simone Felice
Purchase digital album here on Bandcamp.
Simone Felice is a founding member (lyricist, vocalist, drummer and guitarist) of internationally acclaimed, Catskill Mountain-based artists The Felice Brothers and The Duke & The King. He has toured and worked with the likes as The Band's Levon Helm, Conor Oberst & Bright Eyes, Gillian Welch & David Rawlings, The Lumineers, Mumford & Sons, Rick Rubin, The Avett Brothers, and Old Crow Medicine Show. This is his first solo album.
TRACKLISTING:
Hey Bobby Ray 3:58
You & I Belong 3:16
New York Times 4:06 MP3 
Courtney Love 3:17
Stormy-eyed Sarah 2:56
Charade 5:42
Dawn Brady's Son 5:28
Gimme All You Got 3:25
Ballad of Sharon Tate 4:49
Splendor in the Grass 4:01
LP version comes with a CD in the sleeve.
THE NEW YORK TIMES EP TRACKLISTING:
The New York Times

The Radio

War Movie

Great Big Circle

California
Tracks 2-5 previously unreleased
BONUS:
SPECIAL BONUS! PURCHASE SIMONE FELICE'S SELF TITLED AMERICAN DEBUT ALBUM AND RECEIVE "THE NEW YORK TIMES" EP (EU/UK ONLY IMPORT SINGLE) W/ PREVIOUSLY UNRELEASED TRACKS FOR FREE!
LIMITED STOCK - GET YOURS BEFORE THEY'RE GONE!
MAKE SURE TO SELECT "CD + BONUS EP" OR "180G LP + BONUS EP" FROM THE FORMAT MENU BELOW.
---
Share this Product
---
More from this collection