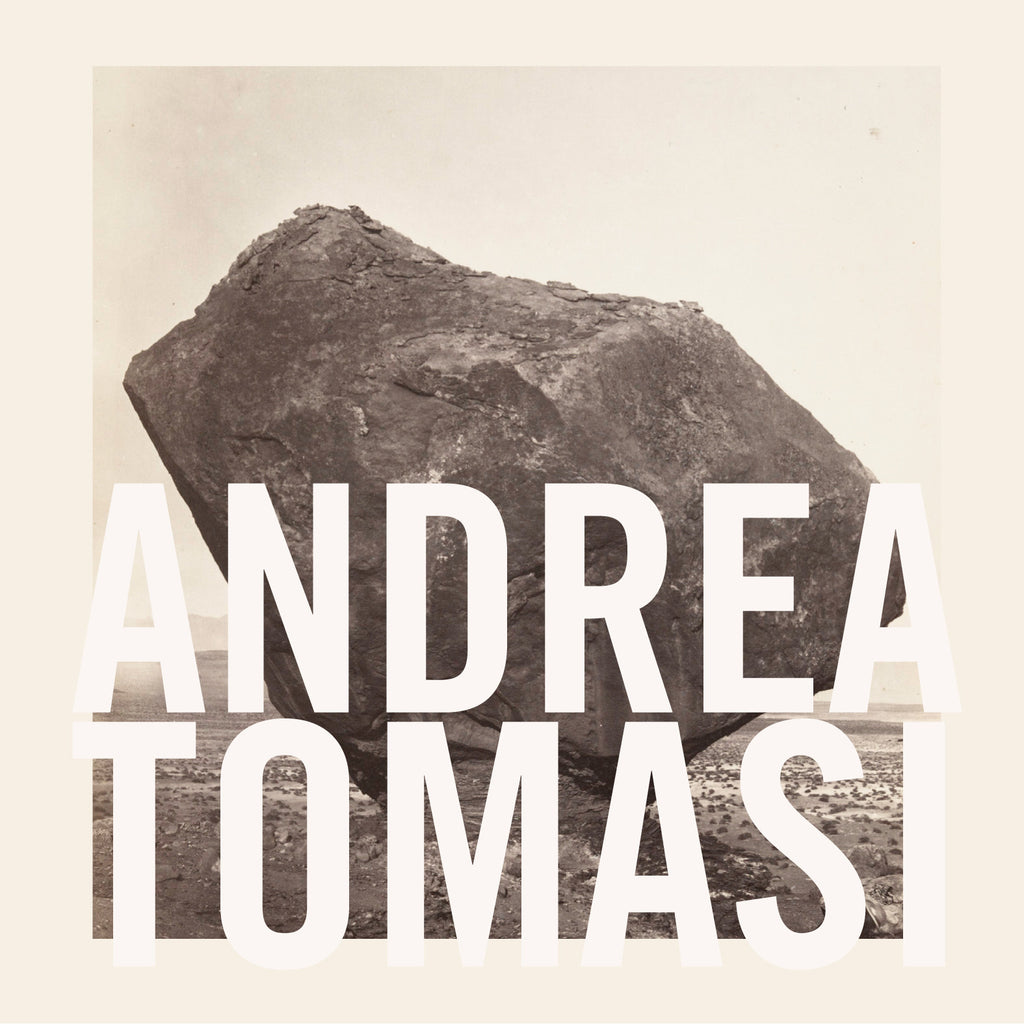 Andrea Tomasi
Andrea Tomasi - Hurricane Dream
There's more to this record you're holding in your hands than you think. Listen close. The songs unfold softly, gently, like a slow fog rolling over the landscape, until the words have surrounded you without your noticing. And behind the songs you'll start to hear natural voices. Birds in the bowers, trees rustling in the wind, crickets just out of reach. That's because New England songwriter Andrea Tomasi didn't record this album in a studio. She recorded it in the woods of a state park in New York. That wasn't the plan at first, though. At first, Andrea Tomasi planned to record this album, her self-titled debut for record label Team Love (Conor Oberst, The Felice Brothers, Last Good Tooth), in a New York recording studio. But after the studio was damaged by Hurricane Irene, Team Love and producer Jeremy Backofen (Ólöf Arnolds, Tom Brosseau, Frightened Rabbit) decided to move the recording to nearby Minnewaska State Park, specifically the Shawangunk Ridge, an isolated high-altitude landscape that's the Northern tip of the Appalachian mountain range. Using nature as the studio, the environment drew out the many natural elements in Andrea Tomasi's songwriting, bringing her closer to the source of her music.
A native Vermonter, Andrea Tomasi grew up attending singing camps in the Green Mountains and writing sparse, elegant songs. A singer all her life, Tomasi picked up the guitar as a teenager and immersed herself in traditions ranging from Appalachian tunes to Irish ballads to unaccompanied shape-note harmony. Her background of diverse vocal styles, as well as her work in a cappella groups throughout college, gives her a precise sense of bittersweet harmony. Tomasi's songwriting echoes contemporary troubadours like Anaïs Mitchell and Joanna Newsome, with sinuous melodies layered over deceptively simple riffs and rhythms. Pablo Neruda's poetry became a source of inspiration for Tomasi early on, and the album resounds with his influence. Bracketed by her beautiful and introspective guitar work, Tomasi's songs move between their roots in the natural world and the interior landscape they illuminate. The kiss of a honeybee's wing or a falcon's feather unfolds into a meditation on the cyclical nature of time. In Tomasi's lyrics, diamonds reflect as brilliant as death, hurricanes spin into dreams, hands are as smooth as seashells, and the fields of a human life can lay fallow. Few songwriters are so adept at melding a natural landscape into a human perspective.
Moving Andrea Tomasi's music from an urban recording studio into the dense natural landscape of New England was an inspired move. Nestled into the sounds of nature, her songs seem filled with fresh air and clear, running water. Tomasi's stark, meditative songs have found a home in the mountains.
TRACKLISTING
Intro 2:09
Birdflower 2:56
West Virginia 4:14
Hurricane Dream 3:32
He Waits 4:09
Fallow Field 3:31
Falcon 2:36
Honey Bee 4:12
Noah's Song 2:50
And We Came 4:06
Outro 2:37
---
Share this Product
---
More from this collection