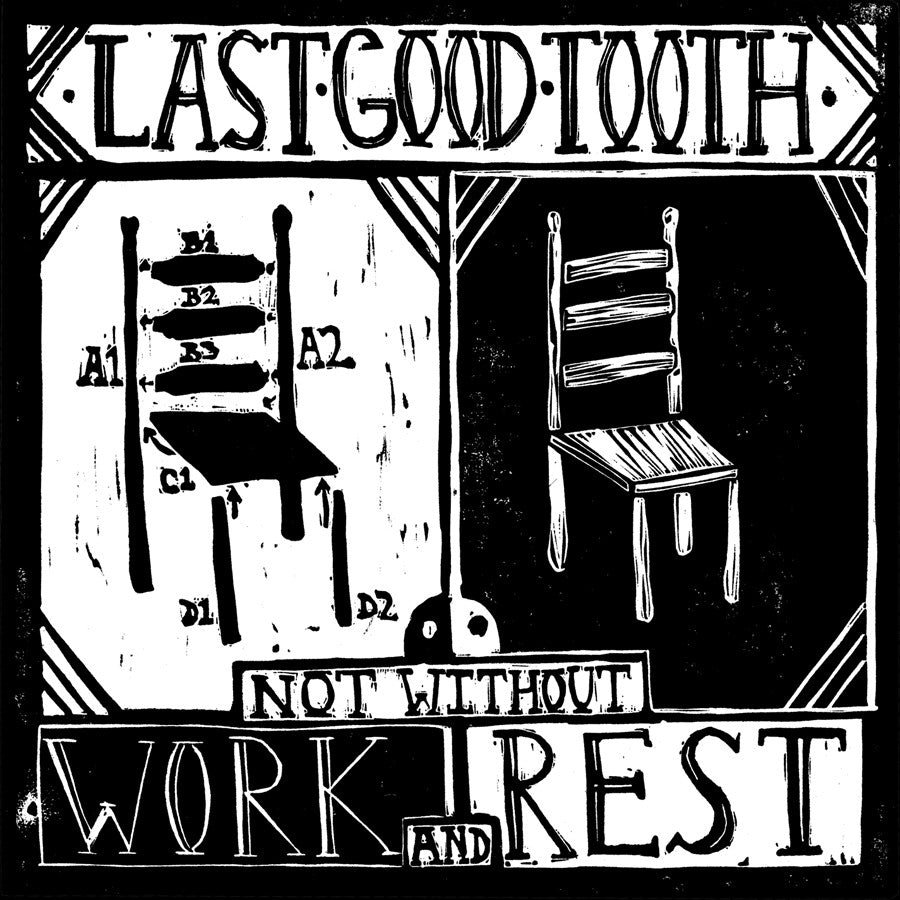 Last Good Tooth
Last Good Tooth - Not Without Work and Rest
Last Good Tooth came together like many bands do... as teenagers, smoking grass and aping their favorite band of the moment in their parents' garages across the country. In the case of Last Good Tooth, that band was the Black Keys which is a bit shocking once you hear the first notes of Not Without Work and Rest trickle through your speakers. You see, the band is stunning when it comes to melodies, at carving out a line with a guitar that leads you straight into the first lyric of the songs while at the same time invoking some sort of strange Gordon Gano-ish Appalachian voodoo.
Well before the sessions for their debut were underway, word of their spirited live shows reached the offices of Team Love Records in New Paltz, NY. The band eventually dropped in on the sleepy Hudson Valley town and shook things up at the local dive bar, leading the room full of inebriated youth into a singalong of a Michael Hurley song. Later they played along side an abandoned thespian camp to a field of hedonists and swimming-hole experts. All of this left a strong impression on the folks at Team Love, and the plans for their debut album took root.
Recorded over the summer and fall of 2011, Not Without Work and Rest is a record for the young and the old, offering up tinges of mystery alongside a familiar warmth.
Last Good Tooth formed in Providence, RI and is currently based in New York State. The band is made up of Penn Sultan (Guitars), Kevin Sullivan (Bass), Arthur Kapp (Drums), and Alex Spoto (Fiddles) Not Without Work and Rest is out May 28th, 2013 on Team Love Records.
TRACKLISTING
 Look What I Made 5:38

What's What I Do 4:10

EEEeee 3:49

Could You Read 2:34

Some Kind of Pair 6:04

Tie Something Fragile 4:04

Gambling 5:29

To Whatever 5:07

Problems Leave Out of Mouths 4:15

Beat Our Days 4:20

For Sleep 5:56

Lacks One Lacks Both 2:28
---
Share this Product
---
More from this collection