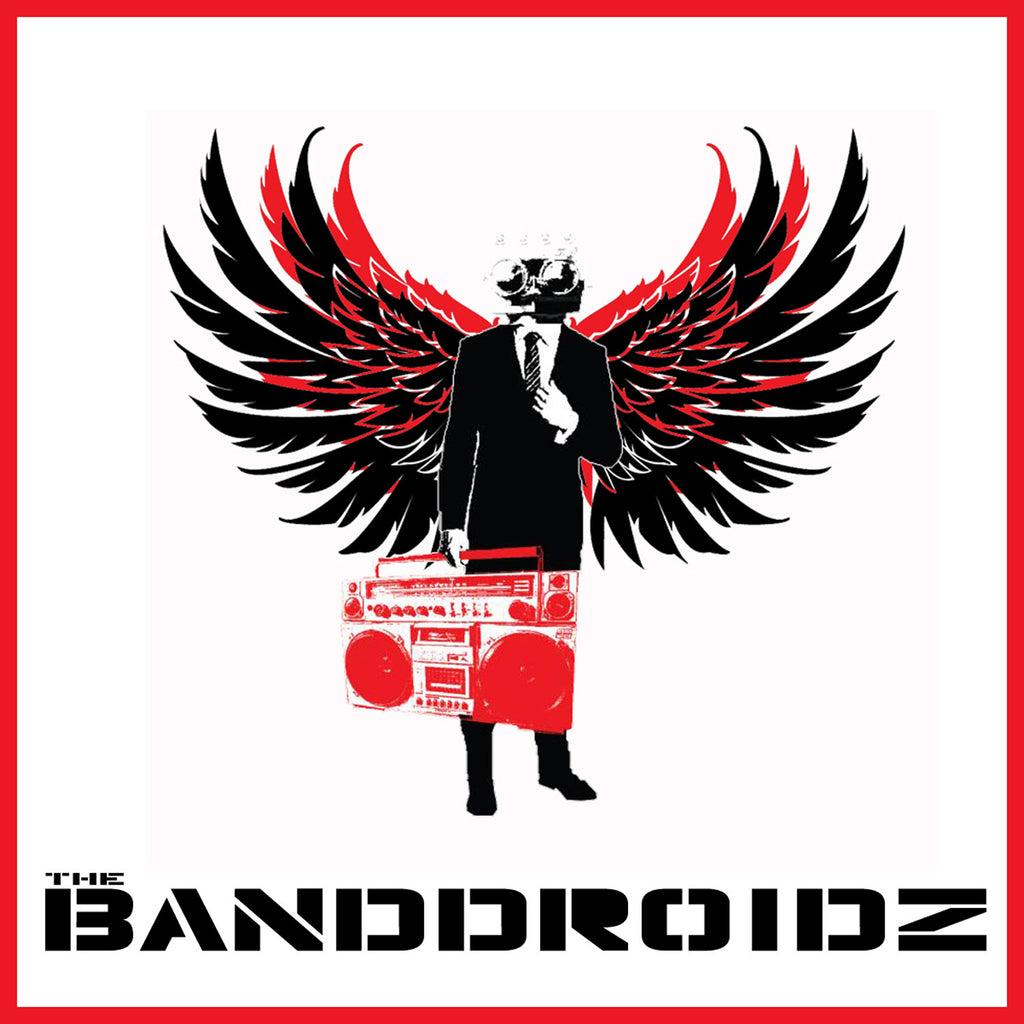 The Banddroidz
The Banddroidz - The Banddroidz
Purchase digital album here on Bandcamp. 
The Banddroidz is Harlem's Home Town Heroes of Alternative Punk Rock. Their music is a reflection of the social misconceptions in today's communities, like Harlem, from a New York Natives Perspective.
The raw unfiltered dynamics of this alt. punk rock trio sends a clear message of the DIY spirit and reliance of new music coming from the streets of Harlem today. Their kinship with the people and understanding the social climate is a testament that they are in tune with the public at large.
It's hard these days to find something musically outstanding in the myriad of genres, bands and performers that make up the euphonic landscape of today, it's difficult to give your heart to one solid band that will nourish your soul and satisfy your cravings- until now. Now there is "The Band Droidz" – a band based in New York, with a New York soul, real New York zip- code and genuine New York city attitude and quality. You might be taken aback by their sound, a mélange of influent powerful notes like "The Clash" and "Nirvana" with a hint of "REM" on a rock-hard New York city background. Monk's voice has a delicate texture that reminds you of dark luxurious chocolate that balances out the rough guitar and soulful lyrics, the melodic line induces a dream-like state in which the rhythmic accuracy of the drums punctuates the flow of the music straight to the core of your being while the coarse base lines played relentlessly by Q-Maxx bring you back to reality just in time for you to realize that you are addicted. Addicted to good music. The Band Droidz.
The Band Droidz digital album is available April 1, 2016 on Team Love Records.
Tracklisting:
Creep 2:34
Cruel 3:46
Hit Me 6:28
Stone Cold 3:46
Mountain Man 3:53
NY Fools 5:11
Put Your Guns Away 4:18
Gone Tomorrow 3:56
Hipsters 3:08
Prism Of 5:14
Enter the System 5:18
Circus Child 4:26
---
Share this Product
---
More from this collection